Days Inn Galt
Don't miss the grand opening of Days Inn Galt. This picturesque small town in Sacramento County packs a big punch. From white water adventures to wine tasting to cavern explorations, there are plenty of activities for visitors of all kinds to enjoy. The town also has a wide selection of restaurants and retail stores. -time-days, breathtaking views and fun-filled days await!
At Days Inn, we aim to provide the top-notch services and amenities at a reasonable price. Our hotel offers modern and stylish guestrooms, each featuring comfortable furnishings, a flat-screen TV with cable channels, high-speed internet access, and a microwave and refrigerator. Additional hotel amenities include a 24-hour fitness center, guest laundry, and free continental breakfast. Enjoy superior customer service and a satisfactory stay.
Our property is situated in the center of Galt, providing guests with easy access to the surrounding area's top sites and attractions. Many of Galt's most popular restaurants and shopping centers are within walking distance from our hotel. We are also located nearby Lodi's wine country. The local zoo is also close by, as is the water for boating access. The capital of California, Sacramento, is 25 miles away and has plenty of more attractions to explore.
DISCOVER BUDGET-FRIENDLY
ACCOMMODATIONS IN GALT, CALIFORNIA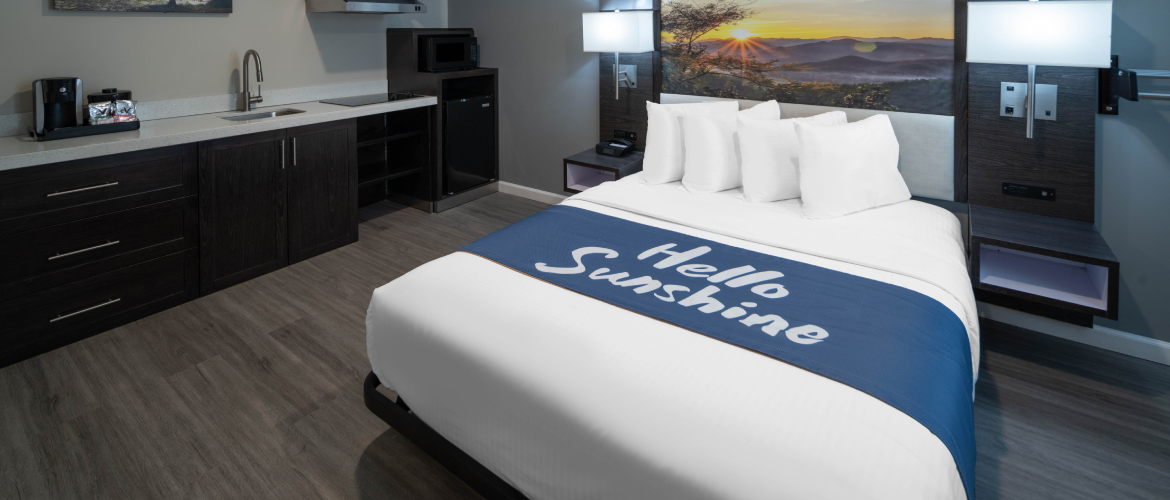 CLEAN AND COMFORTABLE ROOMS AWAIT YOU
Each modern guest room at our Galt, California hotel has been redesigned with guest comfort in mind. We offer a wide array of room types that are complete with top-tier amenities. Days Inn Galt brings value to families and business travelers visiting the Sacramento area.
Reviews
What a nice surprise this hotel is! The staff is helpful, our room was very clean and very modern, breakfast was delicious, and the location was a short drive from attractions that we wanted to see. So many awesome amenities for a great price!
- Linda A.
Santa Monica, CA.
We couldn't ask for a better place to stay. This hotel is beautiful and affordable. The WiFi is fast, parking is free, and my bed was very comfortable. Everything in my room was new and clean. The vanity light was perfect, and the water pressure was amazing.
- Jessica T.
Bakersfield, CA